The Holidays are among us! Share the love by pre-ordering some delicious desserts for your upcoming Holiday events!
Here are some popular options to consider for this holiday season.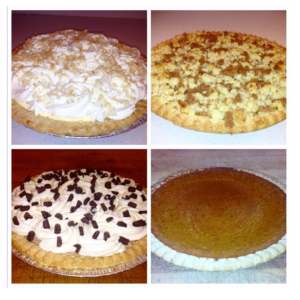 9″ pies, feeds 8-10
$22-25 each
Available in banana cream, dutch apple, chocolate truffe, or pumpkin! Order with 7+ days notice.
We will have some pies available first-come first-served on Thanksgiving eve and Christmas eve.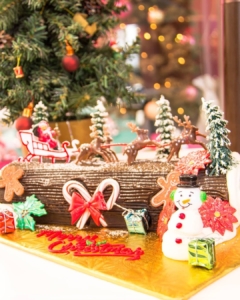 Yule logs
$32 for 8″ inches, $44 for 12″ inches, or $56 for 16 inches
Made with vanilla chiffon cake, iced in chocolate ganache and can be filled in vanilla custard, whipped cream, raspberry cream, strawberry cream, chocolate truffle cream, hawaiian cream (raspberry pineapple), cookies and cream, cream cheese, cappuccino cream, or burnt almond filling.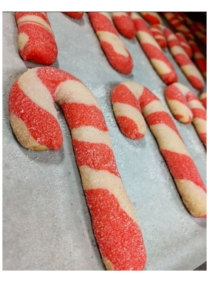 Candy Cane cookies
$2.50 each
Made with sugar cookie dough in two colors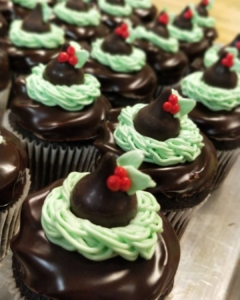 Peppermint chocolate cupcake 
$4.50 each
Made with chocolate cake, chocolate truffle whipped cream, mint chocolate ganache and mint chocolate hersheys kiss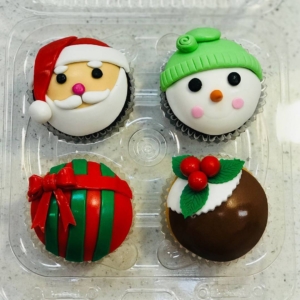 Customized Christmas Cupcakes
$5-6 each
Can be any flavor + filling with pre-order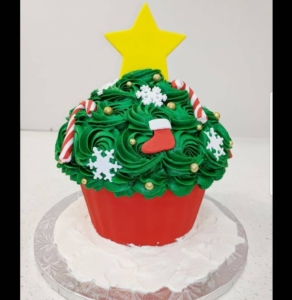 Giant Christmas Cupcake
Feeds 10 servings
$140
Can be any flavor and filling with pre-order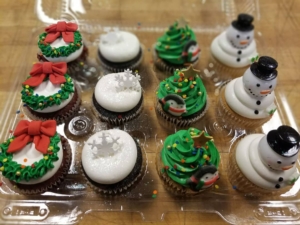 Customized Christmas Cupcakes with buttercream
$3.50-$4.50 each
Can be any flavor with pre-order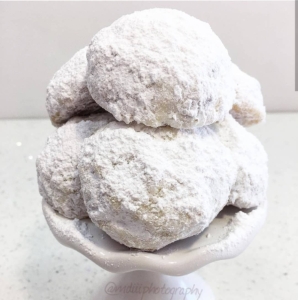 Mexican Wedding Cookie
$0.50 each
Made with flour, sugar, butter, walnuts
Available in store daily or can order larger quantities with 3 days notice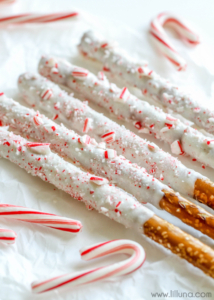 Peppermint Chocolate Dipped Pretzel Rods with
$2 each
Can be white or regular chocolate with peppermint pieces
Available by pre-order only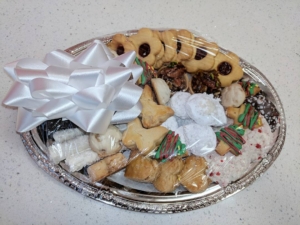 Mixed cookies – $20/tray
Available in store closer to holidays or by pre-order year round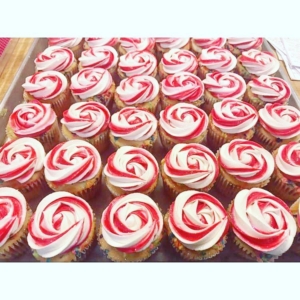 Candy Cane Swirl Cupcakes
$3.50 each
Can be any flavor with pre-order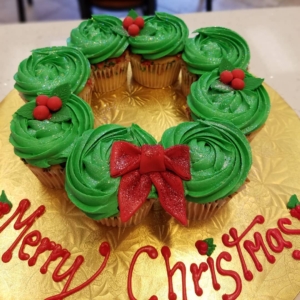 Christmas Wreath Pullapart
$45 with 8 pieces
Can choose your flavors with pre-order